What is HMI Software and How it Benefits Industrial Businesses
To stay competitive and grow profitably, industry players lean on cutting-edge technology solutions. Human Machine Interface (HMI) software is an innovative tech-driven solution that helps companies revolutionize their core industrial processes and tasks.
According to Statista, the global market value of HMI was valued at 3.71 billion U.S. dollars for 2020 and was forecasted to grow to 7.24 billion U.S. dollars by 2026.
In this write-up, we are going to discuss what HMI stands for and its role in benefiting industrial businesses. 
What is Human Machine Interface (HMI) And Its Role For Industrial Businesses?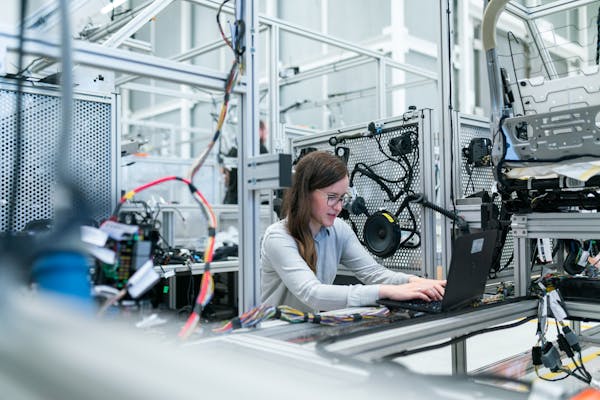 HMI or Human Machine Interface offers software and custom application development solutions, thanks to its intuitive graphical user interface with input/output controls, to monitor and operate sophisticated industrial equipment. 
It can be installed on wearables, regular personal computers, HMI hardware, or mobile devices. Industrial businesses use this software to operate or monitor industrial automation machines or entire systems. 
With real-time data visualizations, along with the feature of input/output control functions, the HMI software finds its massive application in remotely managing oil and gas and mining processes or in situations where automated equipment requires coordination with human interference.
For instance, it could be a plant, building, system, or even a vehicle.
Irrespective of the variance in assimilation and refinement, the HMI software can be used for any application type.
Salient Features Of HMI Software
It provides tag-level security which means no presentation of the restricted data
Its distinctive security models provide integrated security to define identification and authorization for multiple users
It allows data flow from one network security to another
It features a "smart client" providing full access to computer resources, or utilizes native apps on mobile devices
The machine features HOT START to make and deploy offline changes in a project configuration without affecting runtime or the client connections
It has its own communication protocols, SQL tools, and built-in redundancy at various levels
Benefits Of Custom HMI Software In Industrial Application
Easy To Lean And Use
Compared to a traditional piece of software featuring multiple buttons, switches, gauges, dials, consoles, etc. the touchscreen-based HMI software dashboard is far easier to learn and use. Moreover, it also improves higher worker satisfaction, considering how browsing on touchscreens is more satisfactory compared to using traditional monitors.
Allows Flexibility In Operation Control
HMI software allows users to customize its interface, according to specific preferences. It also comes in handy for tracking, monitoring, and supporting both simple and complex systems. Once the system is tailored, users can control various production processes and improve productivity as a result.
The software can be used to remotely control any specific operations and easily track the progress report for the diverse processes. If you employ HMI software or software engineering solutions in your industry, it will also help your workers to execute multiple tasks concurrently and control the entire operations, consequently. 
As a result, the software allows improved productivity and efficiency in your company.
Better Safety For Employees
Implementing HMI software ensures that a machine operator remotely controls the machine, thereby enhancing the safety of the employees, as it creates more distance between an operator and the machine itself. Using the software means remotely accessing sophisticated industrial equipment, instead of using buttons and controls wired to the equipment.
With a wireless headset and camera beaming the images to the device, an operator can perform visual inspections of machinery rather than getting close to the equipment and risking injury using this software.
The use of HMI software is quite valuable in industrial processes involving hazardous materials. It greatly reduces any chance for employees to contact these materials, thereby ensuring employee safety.
Allows Increased Reliability
If you think that implementing HMI software is all about ensuring employee safety and automating processes, you are right. However, the software's ability is not limited to these benefits only.
It also acts as a supervisor, helping machines at an industrial facility to be more reliable. For this, it allows real-time access to the monitored data captured by sensors and cameras inside the machinery.
To understand the above connotation, here is an example.
In the vehicle construction sector, IoT sensors are deployed to ensure that data is automatically collected and transferred to the Cloud and then relayed to the HMI screen. The collected data is beneficial for a company's predictive maintenance program to prevaricate any possible downtime in the future.
Reduces Costs And Human Errors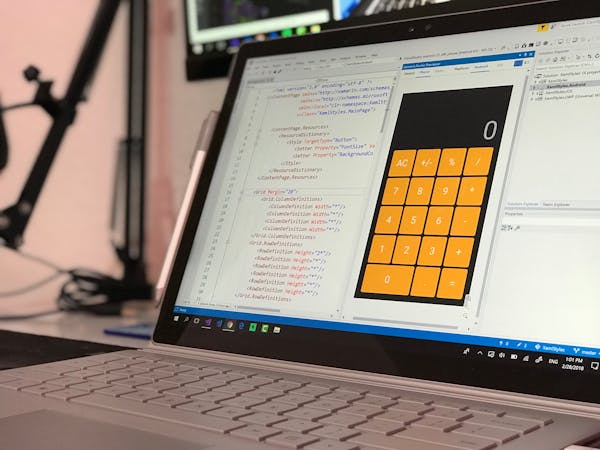 HMI software efficiently automates some parts of the control systems or overrides certain processes if errors are detected. As a result, it reduces operator errors and helps you avoid serious problems, like the expensive cost of repair and loss of productivity.
Besides, the software brings forth an overall reduction in expenses and costs, thanks to the predictive maintenance techniques causing less downtime for machinery repairs.
All the factors mentioned above collectively pave the path for an improved ROI (return on investment) for industrial businesses after implementing HMI products.
Conclusion
HMI or Human Machine Interface offers custom-tailored software solutions to industrial businesses, helping them bring forth increased productivity and profitable growth. The software comes equipped with various features and affords many useful benefits for organizations to leverage and thrive. Lastly, consider hiring a renowned best software development company for an intuitive HMI software solution. We are a reliable software development partner to whom you can entrust your project's requirements regarding HMI software. We will deliver intuitive software solutions to help you manage employee productivity and safety, along with automating your core industrial processes and tasks efficiently.
Read Also: Why Do Students Need To Study Information Technology?